Say good-bye to building things from scratch, you've got some crazy AI Tools that will help you transform your things to the next level.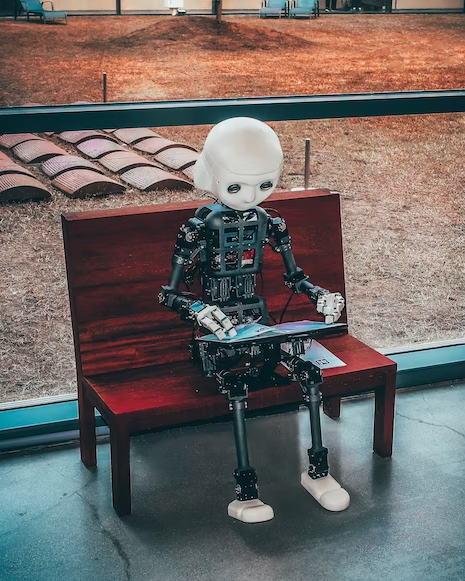 AI being very effective with the capabilities it's coming with, it is also taking things to the next level where you need not to worry much about the beginning of the project or how to begin with any idea. AI will help you out. From just few AI Tools available in the market now the market is almost filling with latest and greatest AI based tools. In this article I'll be sharing with you all the latest AI Tools that you should be knowing and taking full advantage of as a UI/UX Designer.
1. Galileo AI
I know before jumping to the final screen design we have a set process to follow which lead us to the designing part. Definitely we have to follow the whole design process in order to create a great product for the users. But what Galileo AI is offering should also not be missed. Galileo AI creates delightful, editable UI designs from a simple text description. It empowers you to design faster than ever. Trained on thousands of outstanding designs, Galileo AI turns natural language prompts into high-fidelity designs. But you should not totally rely on such AI tools in order to create final designs. You can just use these tools to create quicker designs and take inspirations and not the whole screen. If your final screen design is somewhat matching with the Galileo's Design then it's good to carry that design forward. For sure this tool is incredible and the output it's offering for the prompt that we input is brilliant. Save your time with Galileo AI.
"I am blown away by the ingenuity and complexity of this machine-learning implementation, the level of fidelity of this engineering challenge is remarkable."
2. Pixpa
All-in-one portfolio builder to easily showcase, sell and share your work online. Pixpa is an all-in-one website builder designed specifically for creatives who want to showcase their work online. With its intuitive drag-and-drop interface, Pixpa makes it easy for artists, photographers, designers, and other creatives to create a professional website without any coding knowledge.
Whether you want to showcase your portfolio, sell your work online, or simply share your creations with the world, Pixpa has everything you need to get started. You can choose from a wide range of customizable templates and easily upload your images, videos, and other content.
In addition to its powerful website building tools, Pixpa also offers a suite of integrated features to help you grow your online presence. You can create custom forms to collect leads, sell your products and services directly from your website, and even connect with your clients and customers through a built-in client proofing and communication system.
With Pixpa, you can have your own professional-looking website up and running in no time, giving you the freedom to focus on what you do best: creating amazing work.
3. Magician Dot Design
As designers, we are constantly looking for ways to streamline our workflow and create more efficient processes. Figma has been a game-changer for many designers, offering an intuitive interface and powerful collaboration tools. However, there is still room for improvement when it comes to design automation. This is where a magical design tool for Figma powered by AI comes in.
Imagine being able to instantly generate design assets, layouts, and even entire websites with just a few clicks. This is exactly what an AI-powered design tool can do. By analyzing your design elements and understanding your preferences, an AI tool can make suggestions and automate repetitive tasks, freeing up your time to focus on more creative work.
One of the most exciting possibilities of an AI-powered design tool for Figma is the ability to generate unique design variations based on user input. For example, you could input your brand colors and logo, and the AI tool would generate multiple design variations for your website or marketing materials.
Getting icons, scripts, images is been much easier now with the help of these incredible AI tools. Magician will help you to generate the icons you were struggling to look for and the images that you always were in search of. It's a no brainer, insanely talented tool which boost up your workflow and helps you evolve your creativity. Install the Figma Plugin from here
4. Stylebit
In today's fast-paced world of design, where creative content needs to be produced quickly and efficiently, designers and creative teams often face the challenge of organizing assets and creating consistent visual styles across projects. This is where AI-powered tools such as Style Bit can be immensely helpful.
Style Bit is an AI-powered tool that enables designers to create style guides and easily organize assets. With Style Bit, designers can quickly and easily create custom style guides that reflect their brand's unique look and feel. One of the key features of Style Bit is its ability to automatically generate color palettes based on the design file selected. This can save designers a lot of time, as they don't have to spend hours selecting and testing different colors.
Another useful feature of Style Bit is its ability to organise assets such as images, typography, font sizes, gradients, letter spacing, and design elements. With Style Bit, designers can easily categorize their assets and access them quickly when working on new projects. This not only saves time but also ensures consistency across projects.
Overall, Style Bit is a valuable tool for designers and creative teams who want to streamline their workflow and create consistent visual styles across projects.
These are some of the Crazy AI Tools that a Designer should use in their day-to-day life to boost the productivity and enhance the workflow. I am sure these tools will level-up your game. Don't forget to use these tools and thanks me later by just clapping the article!
I hope this article was helpful in someways! Don't forget to share it with your friends.